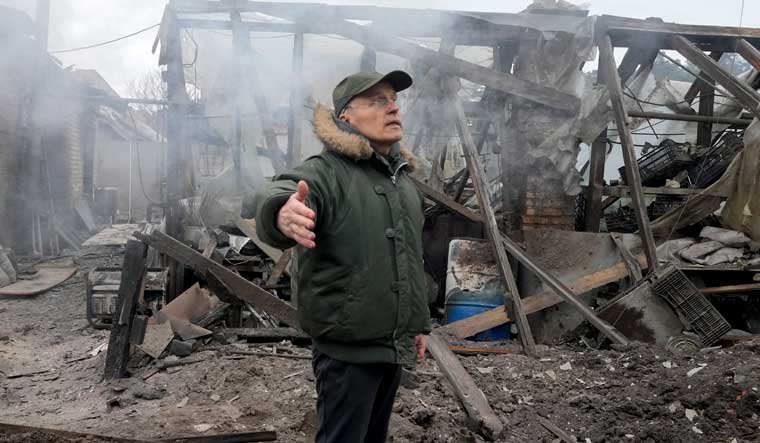 New Delhi, March 7  :Russia's defence ministry announced its forces would observe a ceasefire in four cities of Ukraine from 7am GMT (12.30pm IST) on Monday to allow for humanitarian corridors.
The corridors would be opened in Kyiv, Kharkiv, Mariupol and Sumy. The defence ministry said the humanitarian corridors were being set up following a "personal" request of French President Emmanuel Macron to Russia's Vladimir Putin.
The defence ministry said people leaving Kyiv would be airlifted to Russia and drones would be used to monitor the evacuation. The defence ministry warned "attempts by the Ukrainian side to deceive Russia and the whole civilised world … are useless this time," Reuters reported.
"Two planned evacuation operations from Mariupol and the nearby city of Volnovakha have failed over the last two days as the sides accused each other of failing to stop shooting and shelling," Reuters reported.